Importance of Swimming Lessons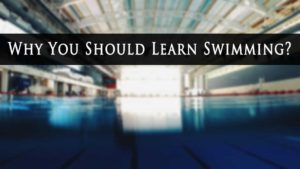 There are a number of advantages to joining swimming lessons, and whether you are a beginner or you have some swimming skills that you taught yourself, swimming lessons are very important. In case you have the basic skills swimming, it can be a good idea to take more advanced swimming lessons. It is also important to know that people learn at different times and paces hence you should know your pace so that you can try to learn as much as possible. Here are some of the advantages of taking swimming lessons;
First Advantage: Socializing
It is important for children to start swimming lessons while they are still young since this will greatly help them to conquer the fear of water. In addition to making your child more confident around water, swimming lessons also make it easier for him or her to attend public swimming centers and events while at ease. This improves the children's social life and gives them the chance to meet other people. This is also the case in adults since they can be free and socialize with other people.
Second Advantage: Safety
Since water accidents are common and others even lead to drowning, it is important for you and your children to know what you should do in case an accident happens when you are swimming or in case you accidentally fall into a pool. Swimming lessons not only facilitate you will important swimming skills, but they also offer you the ability to make quick decisions in an emergency situation. You can be able to easily breathe as you swim and even deal with strong currents while you are swimming.
Third Advantage: Fun
Swimming is a great leisure activity that puts a smile on a lot of people and helps them unwind after being busy for a while. Swimming lessons help people become more confident and this helps them take part in different swimming events. Swimming can be even more fun and enjoyable if you do it with friends and family.
Fourth Benefit: Health
Apart from being a great pastime activity, swimming is also a great physical exercise. It can develop different muscles of the body depending on the type of stroke a person is performing and even if it's not done on a regular basis, a once-in-a-time swimming activity can be very fun and healthy.
Swimming is beneficial in a lot of ways and learning how to swim is also very important. For this reason it is important for you to register with a swimming program. You should make sure that the program has instructors who are Red Cross-certified.
RocketSwimming.com can help you find a certified swimming instructor in your neighborhood at no extra charge. Our swimming instructor conducts swimming lessons at your preferred time and place. find out more at https://rocketswimming.com/schedule-now/